My life is NOT completely about infertility. Jack and I live a very full life. We love each other deeply and fiercely. We have two dogs that we adore and dote on constantly. We love to ride dirt bikes (I just got my bike and if I do say so myself, I'm a natural!) and go on hikes and take the dogs to the dog park so they can go swimming. We have great friends that we love dearly that we don't get to see nearly enough. We also have amazing families that we adore. There are so many positives to our life, I could go on for days. And most days the positives out weigh the negatives... we try to make that EVERY day, but realistically... we aren't that talented. Some days it does overcome us.
......
I wrote the first part of this blog early in the afternoon and then Jack and I went to visit his parents and get some part from his Dad. In that time all havoc broke loose on my facebook status directing people to my blog. I know there has been a lot of traffic on here, there have been 200 hits since I posted the link on facebook! So Hi to all of you creepers who are reading and not leaving comments ! :)
and now to continue on with what I was saying before.......
......
Jack and I love a lot of things. We love to camp!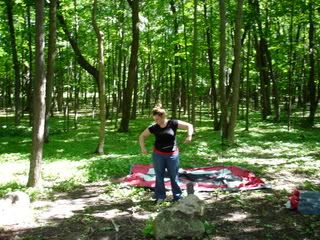 me attempting to set up our tent at High Cliff State Park in Wisconsin.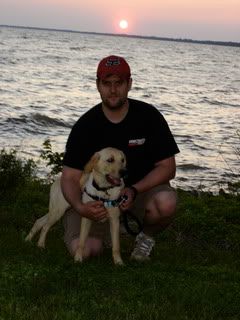 Jack and Bessie at High Cliff
Jack loves classic cars
We LOVE LOVE LOVE deep snow!! We have lots of 4x4 vehicles that we love to take off road and drive through as deep of snow or mud or water as we can find !
Jack and I riding his dirtbike
Jack and I offroading at the Mounds in Mt Morris, Michigan
some of our best friends
Steve and I
Dixie, our 4 month old English Mastiff pup and Bessie, 2 1/2 year old yellow Lab
well those are just a FEW of the amazing things in our lives :)