Today, I:
- vacuumed downstairs and upstairs
- returned drapes and got new ones, along with a small trash can for our bedroom and a small wire basket to hold our potatoes and onions in the pantry so they don't keep going bad.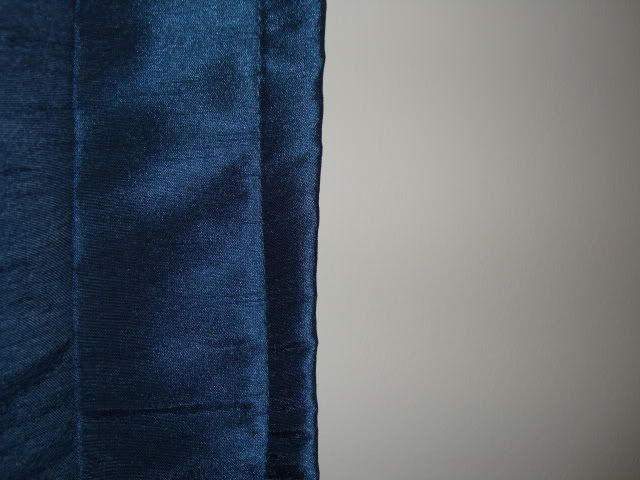 Color closeup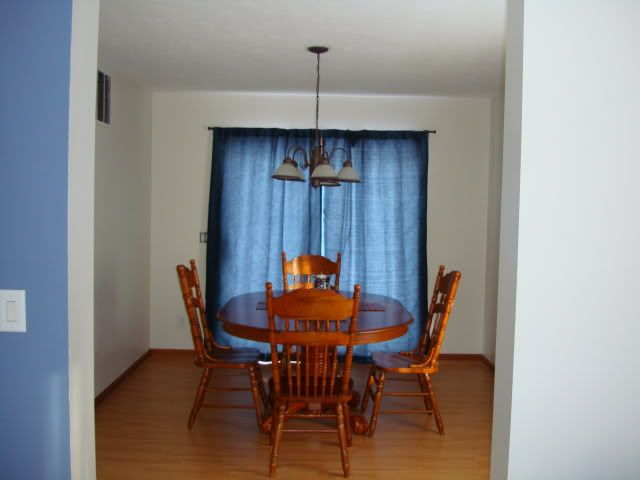 This is how it looks with the color in the living room. (Of course, it will look much different once it's not so bright outside.)
- went to Pier1 and got some new gems for my candle holder and a new candle to go with my new drapes in my formal dining room.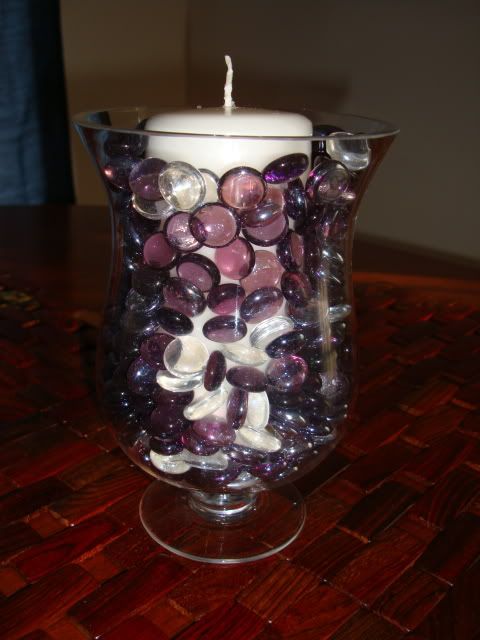 (Sitting on top of my
Cocobolo
wood placemats my Dad and Kelly gave me for my birthday last year.)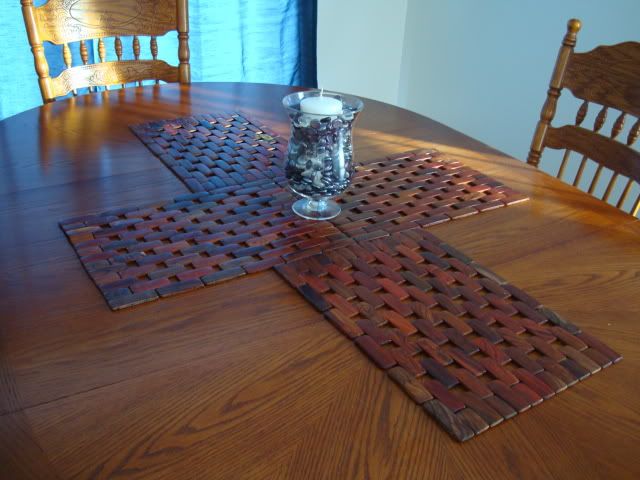 - got some small apothecary bottles for our bathroom so that I can keep mine and Jack's vitamins out on the counter so that we remember to take them, but this way they aren't in ugly vitamin bottles. Now they look all pretty: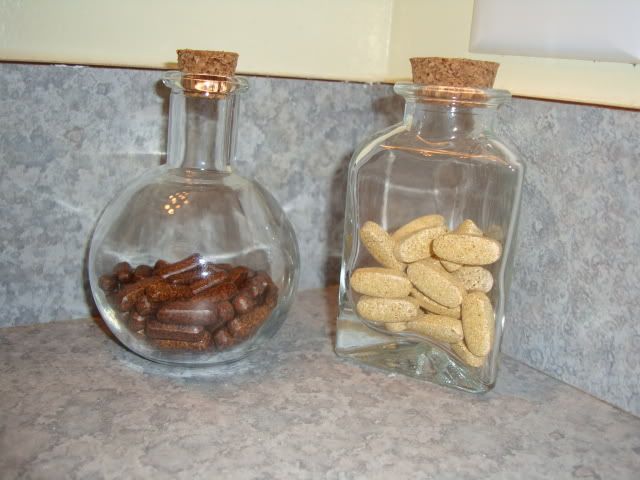 - bought a stand to hold the decorative pie dish that my dad's Kelly got me.
- went to the library and got 10 more books to go towards my 75 books.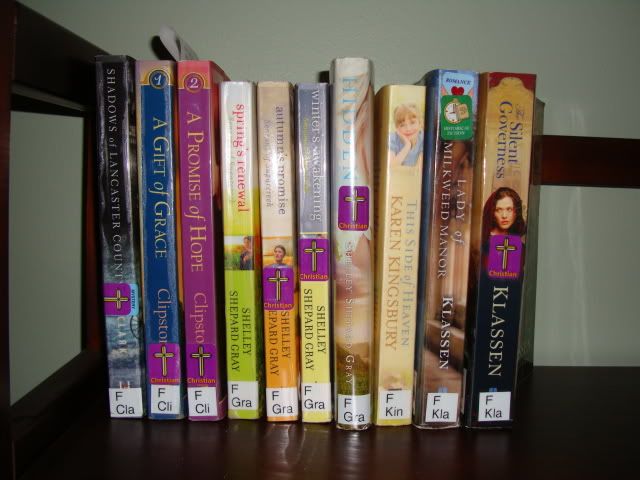 Now I'm sitting down to get started with my next book.