We went on a Couple's Retreat with our church this weekend where all the married couples got to go off and have a conference where we hung out and did fun couples stuff and heard lots of talks from our Pastor and his wife. My favorite part about these little events is their version of The Newlywed Game. They pick random people out and put them on stage and play the game.
This year the theme was Western. We went to the
Double JJ Ranch
and rode horses and they had a hoedown on Saturday night and we stayed in a little log cabin.
Basically the highlights of the weekend were:
-I was sick all weekend, to the point where we almost considered going home on Friday night after getting there Friday afternoon.
-We skipped Saturday night's dinner and hoedown because 200 couples and SUPER loud music do not do well with a head/chest cold where my head is so congested that I can barely hear and it would just be exhausting.
-The #1 rule for the weekend was to not separate from your spouse. The point of the weekend was to be able to get away and have some quiet time with your spouse, so just stick together.
-We went on a trail ride on the biggest horses the ranch had to offer. Seriously, HUGE.
-We ate dinner on Saturday night in this steakhouse that was just amazing
-They had an indoor water park that we skipped
-We actually skipped Sunday's event too, we got up way early and didn't want to leave the dogs sitting in the cab of my truck for 4 hours while we were in this morning session. It was hot and sunny and we just wanted to go home.
All in all, it was great to get away for the weekend and I'm glad we went. Unfortunately, we were one of the youngest couples (as I predicted) and we didn't find any comrades. No one really talked to us until they saw us out walking with our dogs lol.
We also did a LOT of dog walking.
Highlights in photos: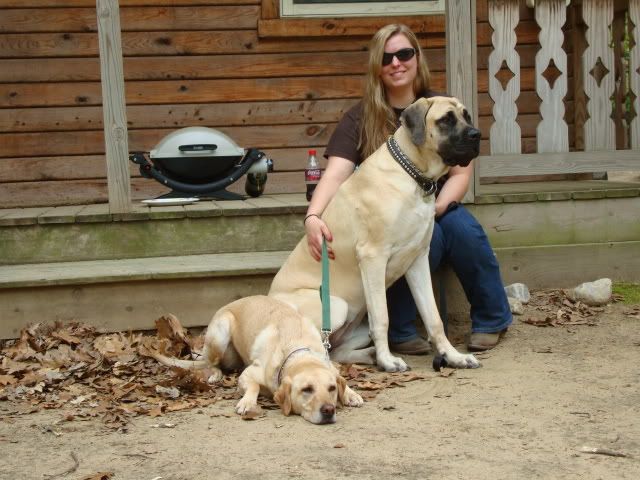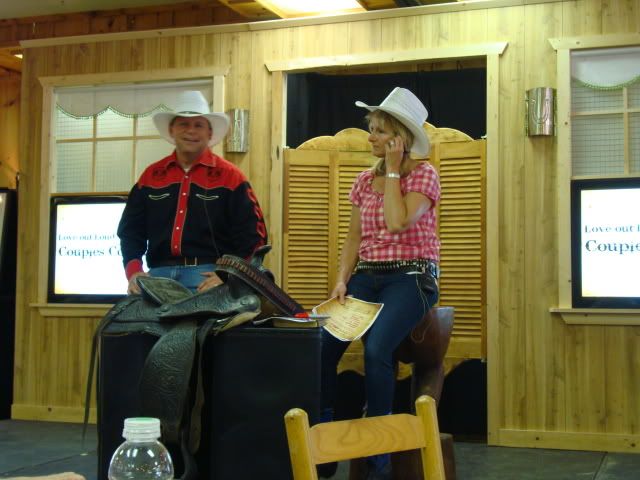 Pastor & his wife getting into the western theme