We had our Labor and Delivery tour yesterday at the hospital where I am going to deliver!
I fully intended to take pictures throughout the tour but it was incredibly overwhelming for me. I was so happy to be touring the hospital and so overwhelmed and shocked that it was actually happening that I couldn't even think to stop squeezing Jack's hands because he very loudly kept asking me, "What's wrong??" as I would give him the fake smile and say nothing as I'm trying not to sob lol. It was just too much! I can't believe I'm actually going to have a baby in the next 6 1/2 weeks!!!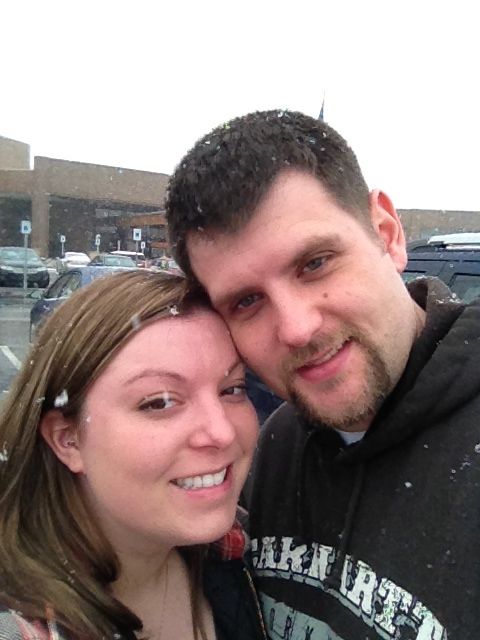 This was the only picture I managed to remember to take. Right before we walked into the entrance. And for some reason both of us look super tired and like we are in our pajamas... I swear we aren't.
I guess I did take one more picture: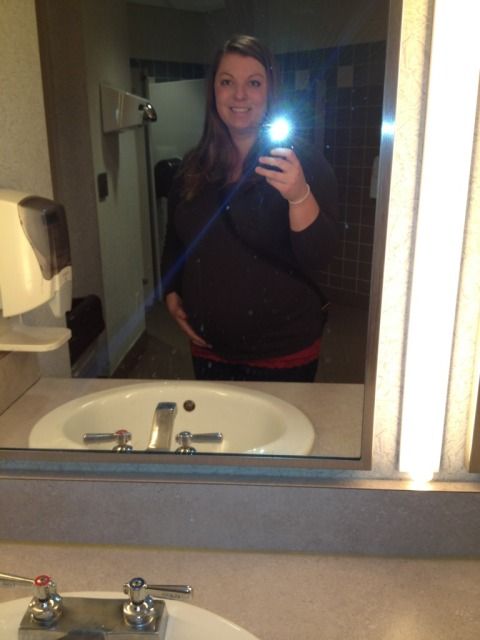 I stopped in the bathroom before the tour started ... the picture didn't turn out anything like I had hoped haha.
There were about 15-20 people on this tour, including one girl who brought her parents and her 2 little sisters.... who were about 5. It was beyond ridiculous. And that family walked in the front of the line... um, sorry but little suzie up there does NOT need to hear this information... why is she even here? Whatever!
The hospital itself is amazing and I loved every single part of it. The fact that the birthing center is separate from the hospital was awesome. I loved how big the rooms are and how many amazing amenities this place has... I swear it's like a spa and a resort stirred into one. I really couldn't be happier about their routine policies and procedures.
For example, there is no central nursery. Baby stays in the room with mom and if you want, you can ask the nurse to take your baby... and essentially, the nurse babysits. They take the baby to the nursing station and hold or watch the baby in the basinette until you wake up or your baby needs to eat. I love that the central nursery has been outdated and proven to be wrong and this hospital definitely is up to date on that and I think that's great.
There is also a hair salon ... that you can call up and they will come to your room and do your hair and makeup for you! Of course, I would never do such a thing, but I still think it's awesome that it's there if you want it!
Overall, I am unbelievably happy. And so overwhelmed. I can't believe this is really happening.