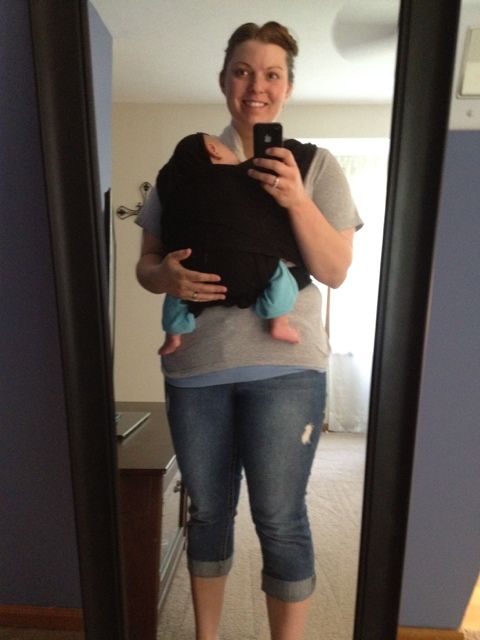 On Memorial Day my little man slept in my k'tan wrap for 3 hours while I cleaned my house! Score!!
Plus I'm in clothes that havent fit me in a long time. I really hope the weight keeps coming off!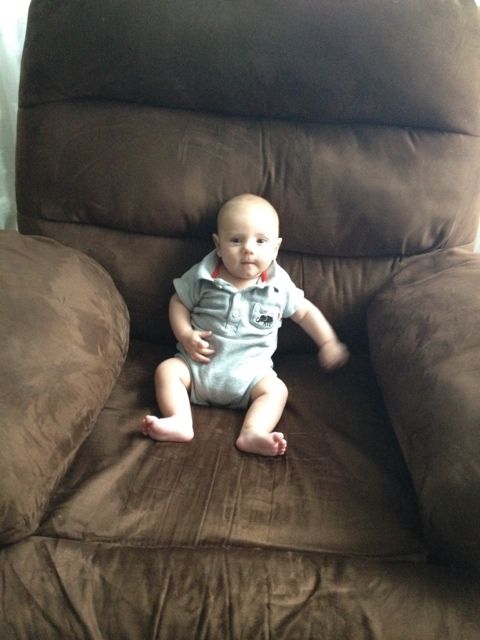 My big boy sitting in Daddy's chair on Memorial Day!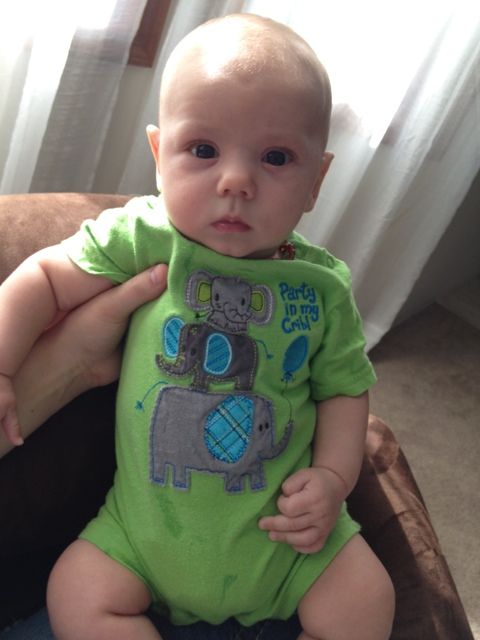 My beautiful babe... Doubled his birth weight at just shy of 3 months old with being exclusively breastfed.
That's all for now...
Our bedroom furniture is being delivered today and I am so excited!! I can't wait to post a bedroom reveal! I better make sure my camera is charged!